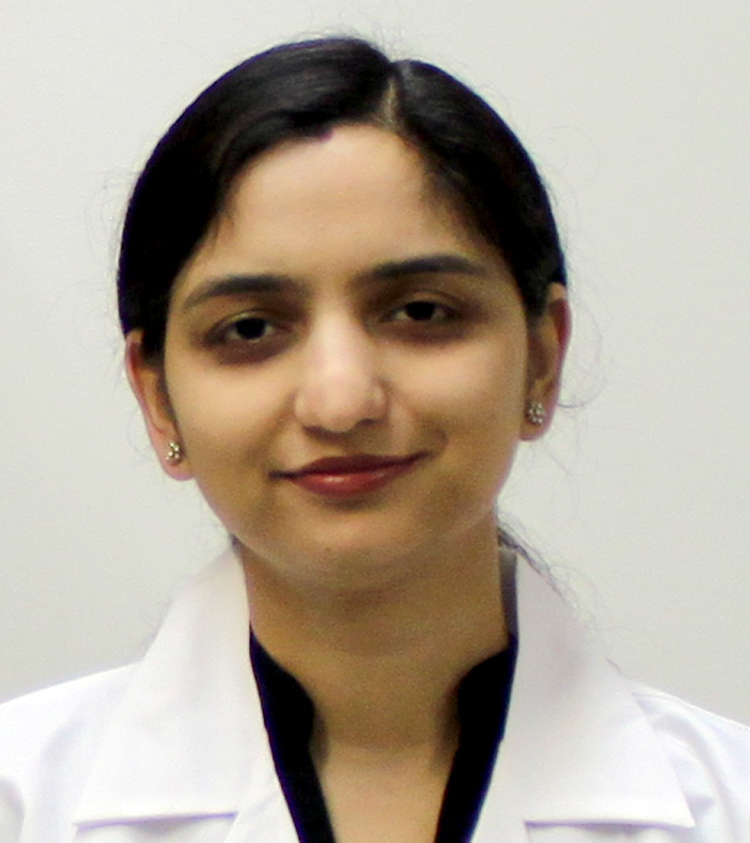 "Development of new diagnostic assays and identification of novel therapeutic targets for Ewing's Sarcoma using single molecule RNA imaging "
Year: 2015
Institution: Rutgers - New Jersey Medical School
Principal Investigator: Dr. Mona Batish
Research Category: Basic Science
Ewing's sarcoma (ES) is a prevalent pediatric, bone and soft tissue tumor that is caused by a chromosomal translocation between Ewing's sarcoma breakpoint region 1 (EWSR1) and Friend leukemia integration 1 (FLI1). This translocation leads to the formation of the fused EWS/FLI1 gene, which codes for an aberrant transcription factor, EWS/FLI1 the underlying cause for ES. We are utilizing the technique of single molecule fluorescence in situ hybridization (smFISH) to study the interactions of EWS/FLI1 to understand the mechanism of ES progression. This will enable identification of novel therapeutic targets and biomarkers for diagnosis. We have also adapted smFISH, to develop a new diagnostic method called Fusion-FISH. We plan to couple Fusion-FISH with automated image-analysis computer programs, to identify the location of affected cells among the normal cells in a tissue sample, and to count the number of gene fusion transcripts. The overall goal of the project is to develop sensitive diagnostic assays for preventive screening and for therapy follow up while expanding our understanding of underlying molecular mechanisms of cancer initiation and progression, thereby enabling development of more effective therapies.
The above project description has been supplied by the Principal Investigator